Basic Fees During Fitting and Evaluation Period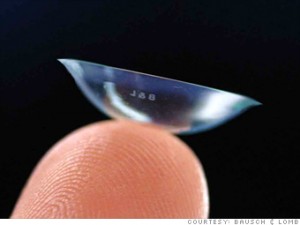 At Ashbaker Vision, our fees for a contact lens fitting depend upon the style and correction the individual needs. Typically, the more difficult the fit, the higher the cost. This is due to the time and experience needed for a successful fit.
Your Responsibility:
Dr. Jonathan Ashbaker wants to remind you that it is important to periodically evaluate your contact lenses after they have been worn. Depending on the type of lens, this evaluation may take several days, weeks or months from the initial fitting. Failure to return for a progress examination may jeopardize the health of your eyes as well as cause unnecessary discomfort. If you cannot make your appointment with our Vancouver optometrist, please advise our office as soon as possible in advance of the appointment so we may schedule another patient at that time. It is your responsibility to reschedule any progress examination that has been cancelled.
Fees:
The total fee for your fitting will be due the day of your examination.
The total amount for any contact lens order is due the day the order is made.
Come in and see why we are different from WalMart and Costco! You'll see that Ashbaker Vision Clinic provides extra special service for our patients from Battle Ground to Camas and all of Vancouver, WA.